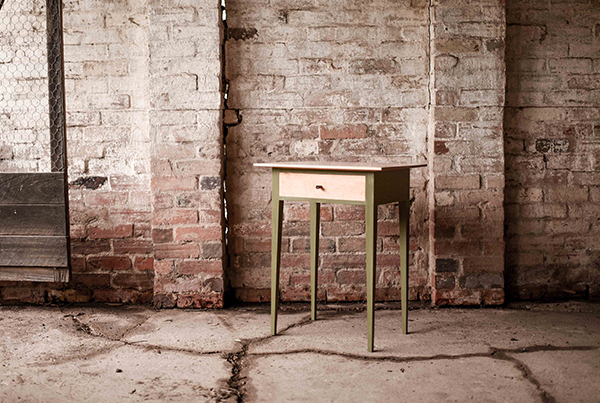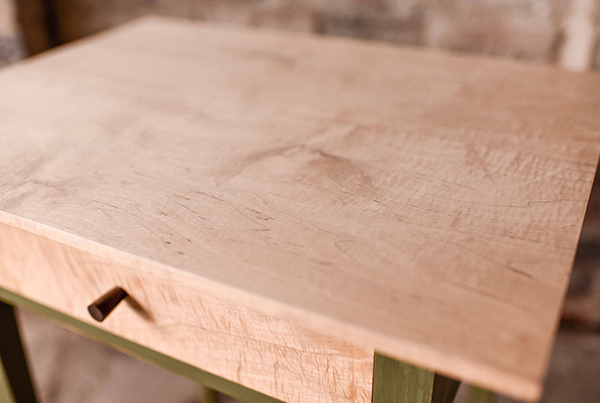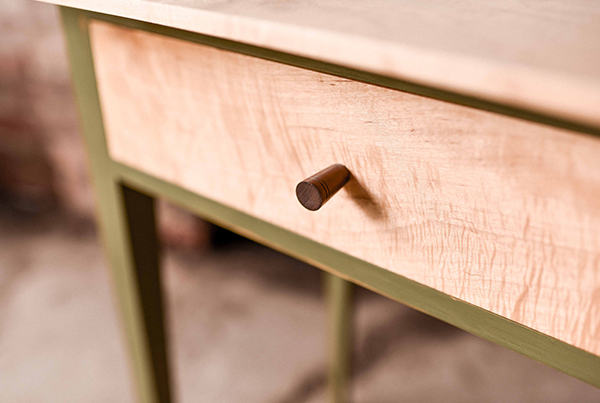 shaker inspired nightstand
Featuring rippling flame maple top and drawer front, and a gidgee handle pull, this nightstand is built using traditional joinery techniques.
The design style of this table emulates the furniture of the American Shakers who constructed well-made furniture in a thoughtful manner, with functional form and proportion being key features of their minimalist designs.
Whilst the feature timbers are more expensive ornate hardwood, the structural timbers are more readily available utilitarian timbers, such as hoop pine and recycled eucalyptus species. The use of traditional milk paint over these structural timbers is in keeping with the utilitarian Shaker style who would have painted over cheap poplar or pine.