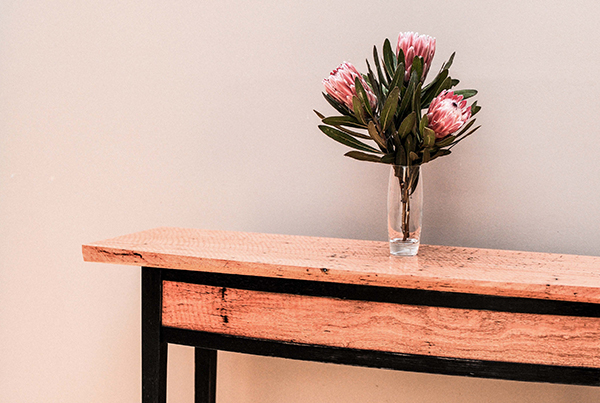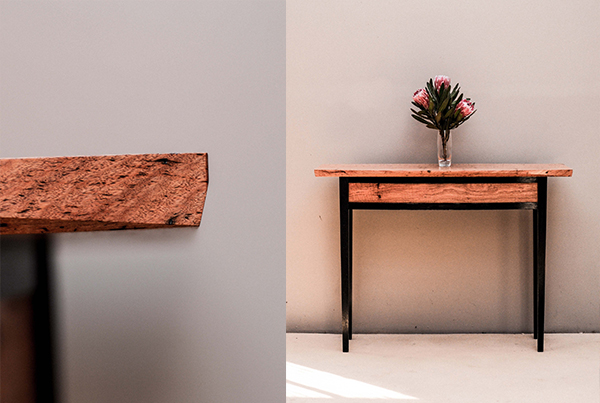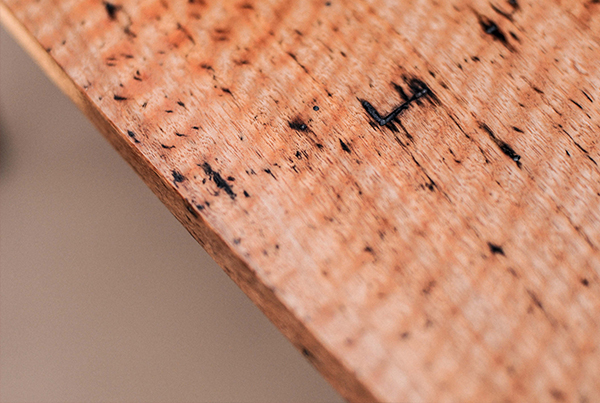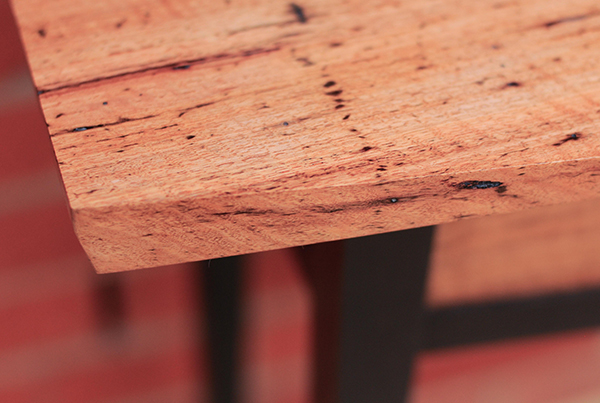 Tinamba Hotel console table
The highly figured fiddleback stringybark timbers of this piece welcome
diners to the award winning restaurant of the Tinamba Hotel.
The curved front apron is mirrored in a curved top on this small table. The bevelled underside of the curved top produce many varying facets and planes which provide visual and tactile stimulation to this piece as it sits gracefully on delicate tapered legs.