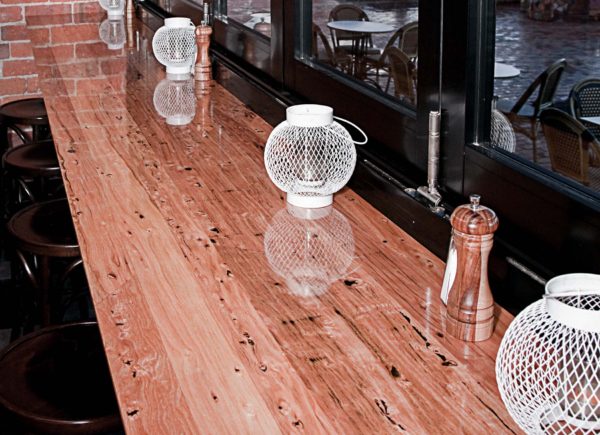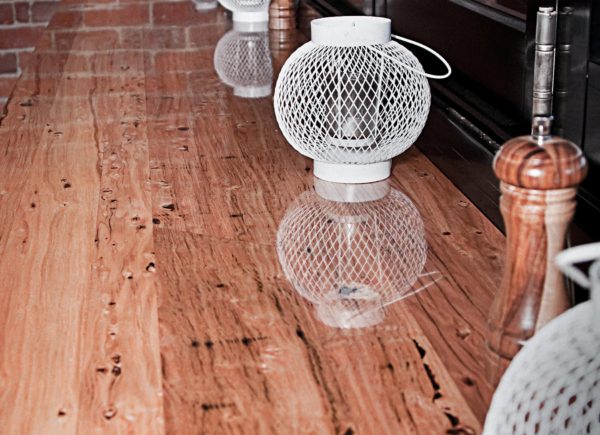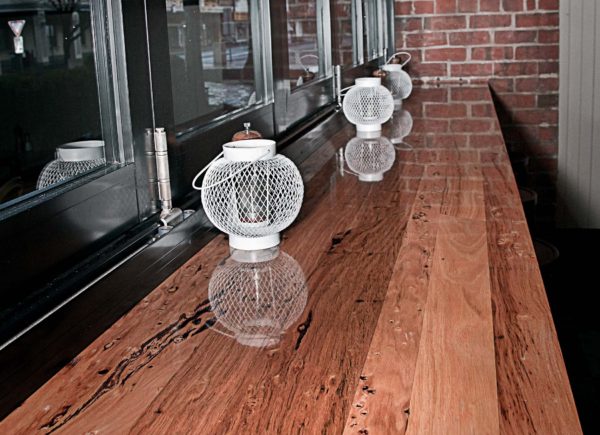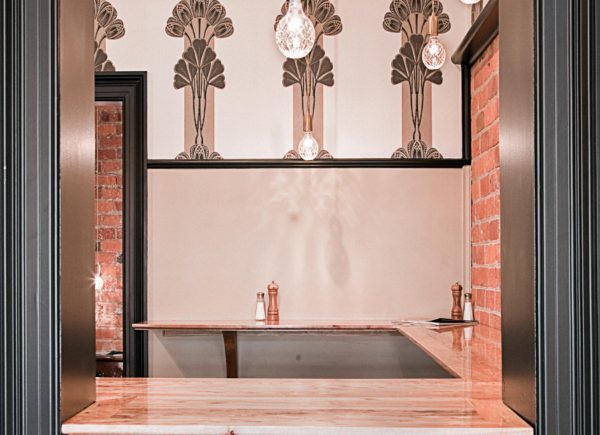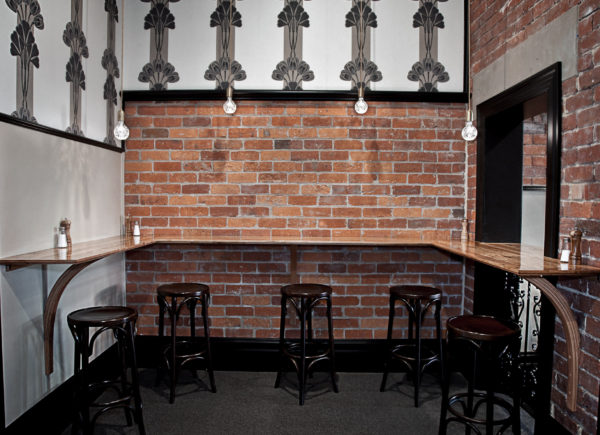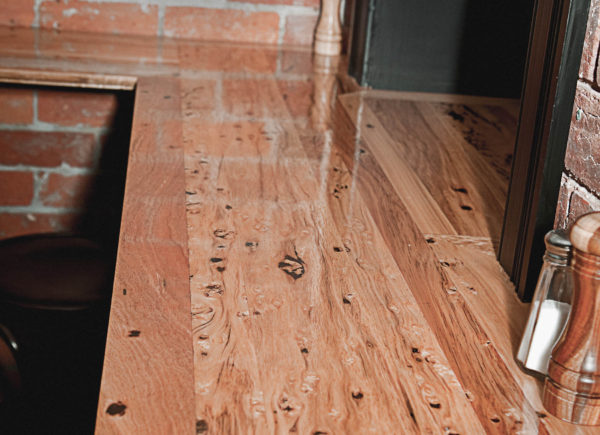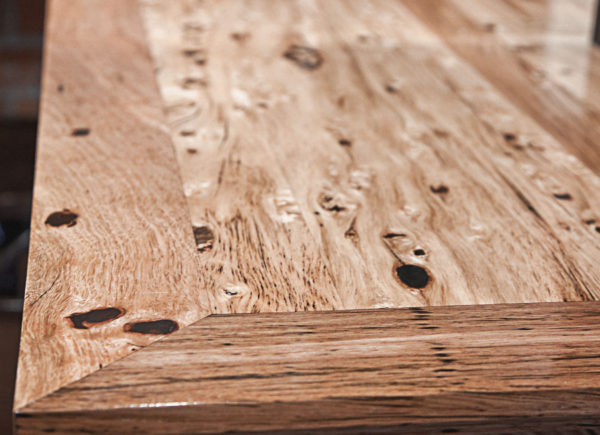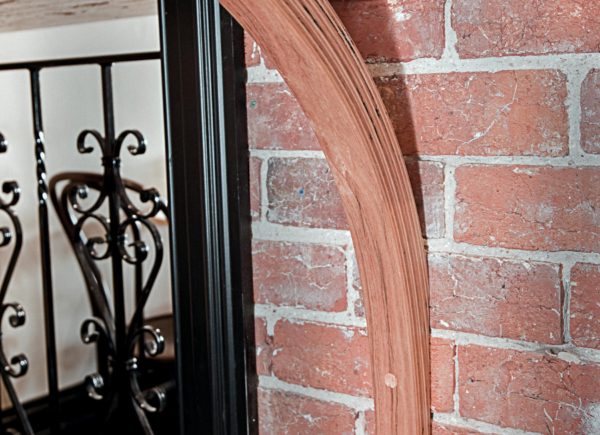 Mister Raymond benchtops
I was honoured to be involved in the construction of a new cafe at the centre of Sale's pedestrian precinct, Mister Raymond. For this project I spent 6 months fabricating a number of custom fit benchtops, including two wrap-around benches for the private function space of the cafe, and a full shop-width benchtop situated to allow lunchtime diners to overlook Raymond Street.
The larger benches feature bent lamination supports that gracefully curve to support the tops without impeding on seating arrangements or legroom. These curved supports also provide harmony with the graceful curved leg assembly of the centrepiece communal table.
The timber used in this project is highly figured birdseye stringy bark, providing a stunning display of intense grain feature.